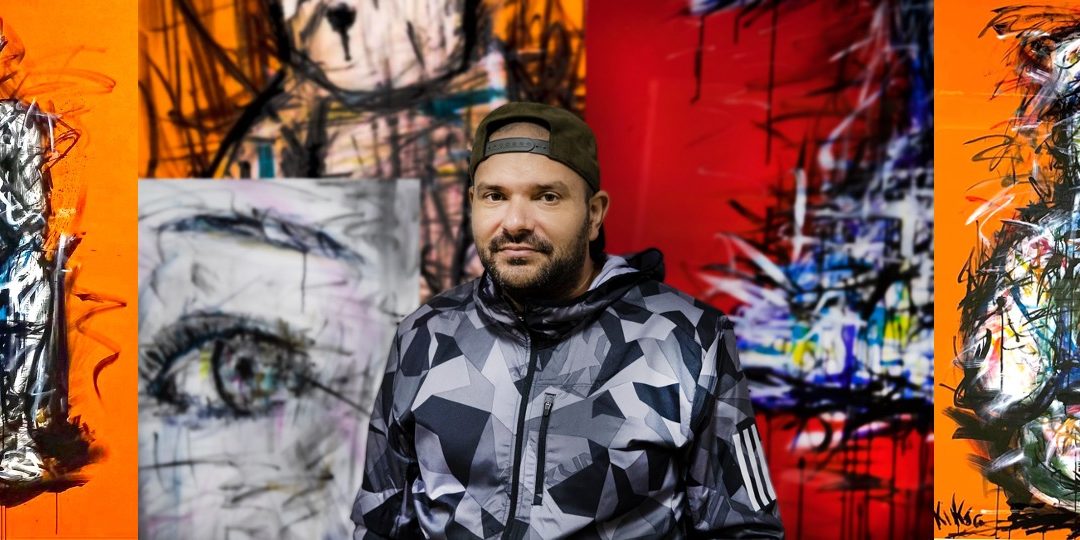 THE HAPPINESS OF FALLING BACK TO CHILDHOOD …
Manuel Fernandez alias KiKo was born 1985 and is from Martigues, near Marseille.
He has an innate gift for drawing. But art is not a subject in his family of sailors who primarily have a passion for the sea and fishing.
KiKo therefore joins the family boat; you don't leave the ship like that!
From this harsh life as a sailor, KiKo built an imaginary universe in which the childhood which suspended its flight there inspired all of his work.
It was later, in the studio of his father-in-law, a painter, that he learned the technique of painting and immediately created an artistic universe recognizable at first glance.
When he became a full-time artist, he chose his child nickname KIKO as his artist name.